Western Mongolia Tour
In this dramatic journey we will explore beautiful Western Mongolian Altai mountains & steppes, glaciers, golden eagle & hunters and visit to Mongolian, Kazakh and Tuvan nomads so you can learn nomadic way of life. In addition, western Mongolia is rich in archeological sites that vary from ancient petroglyphs to stone carvings from early Turkic invasion.
Travel time: June-September(dates are flexible)
Availability: Min 2, Max 15. Discounts available for the groups!
Tour price: Tour prices are per person based on double occupancy.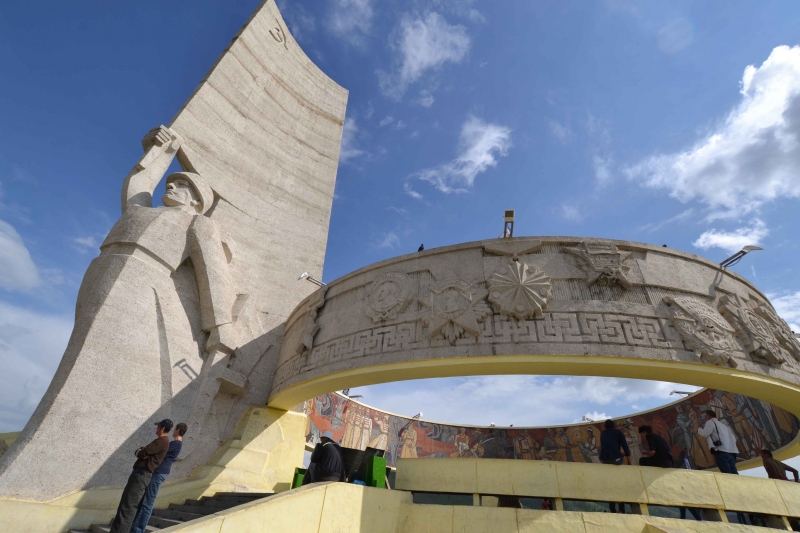 Day 1, Arrive to Chinggis Khaan International airport. Meet by your guide at the airport and from the airport we will drive and stop to the Zaisan Memorial. The Zaisan Memorial is a memorial in the southern area of the Mongolia capital of Ulaanbaatar that honors allied Mongolian and Soviet soldiers killed in World War II. Lunch time at the restaurant near by Zaisan monument.Transfer to your hotel.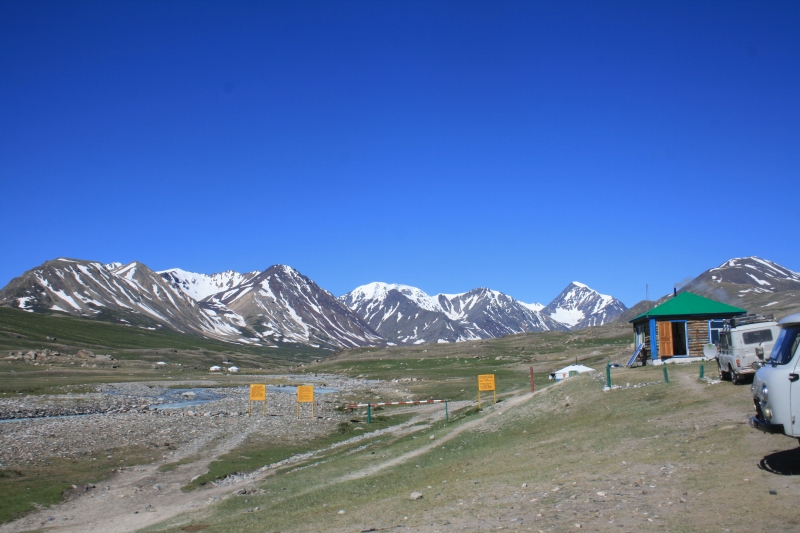 Day 2, Early flight to Ulgii. Meet your new team(driver, cook) and after lunch drive to Taban Bogd National park. Along the way, we will find numerous petroglyphs and Turkic stones. Bayan-Ulgii is rich in archaeological remains, as a reminder of the Bronze Age and the time of the Huns and Turkic invasions. Reach to Ger camp at Tsagaan Gol Valley. Overnight in Kazakh or Mongolian ger(yurt).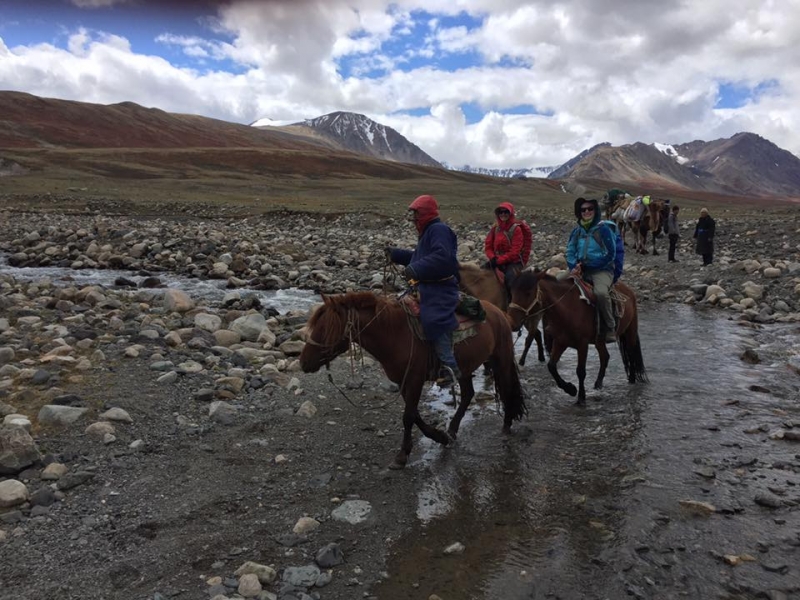 Day 3, TavanBogd massif (30 km ride up and down in one day). Today we will do hiking or ride horse towards the Base Camp of Altai Tavan Bogd Mountains. Here we can see the glaciers and Tavan-Bogd massif. Tavan-bogd means "The Holy Five", referring to the five highest peaks, of which Huiten Uul is the highest in Mongolia, 4374 meters above sea level. There we see 20km long Potanina glacier – the biggest of the twenty glaciers in Mongolian Altai. Overnight in Kazakh or Mongolian ger.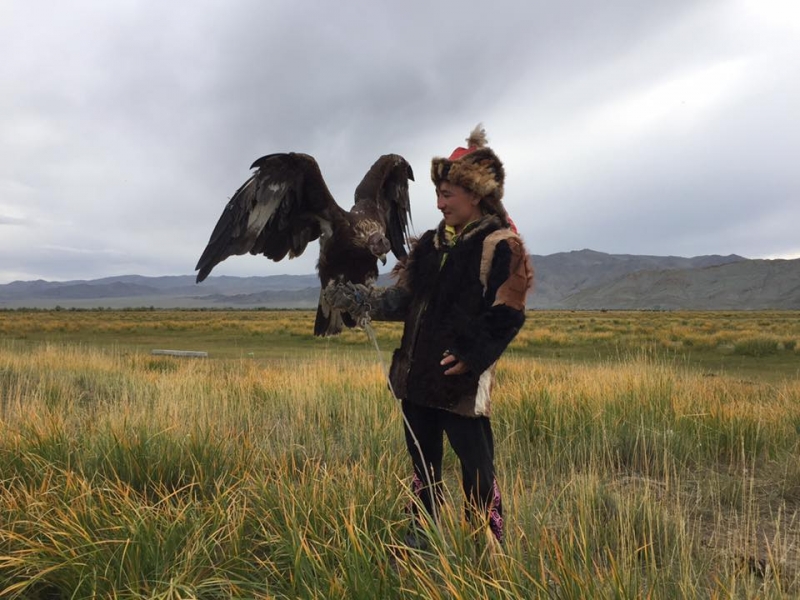 Day 4, Drive back towards Ulgii on the way we will visit Kazakh Eagle Hunter's family. See the magnificent eagles and learn about eagle-hunting. Eagle-hunters typically use female birds because they are bigger, stronger, and more aggressive than their male counterparts. Hunters typically keep their birds for 10 years before releasing them back into the wild. Overnight with Eagle Hunter's family.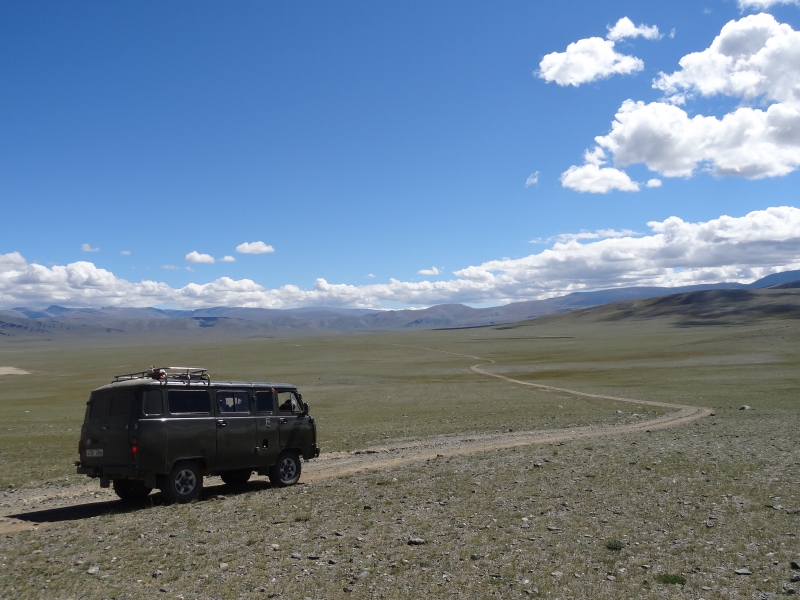 Day 5, Drive back to Ulgii and city tour. After breakfast we drive back to Ulgii city, one and half our drive from Eagle Hunter's Family. Today we will visit local white market, museum, mosque and so on. Overnight at Hotel.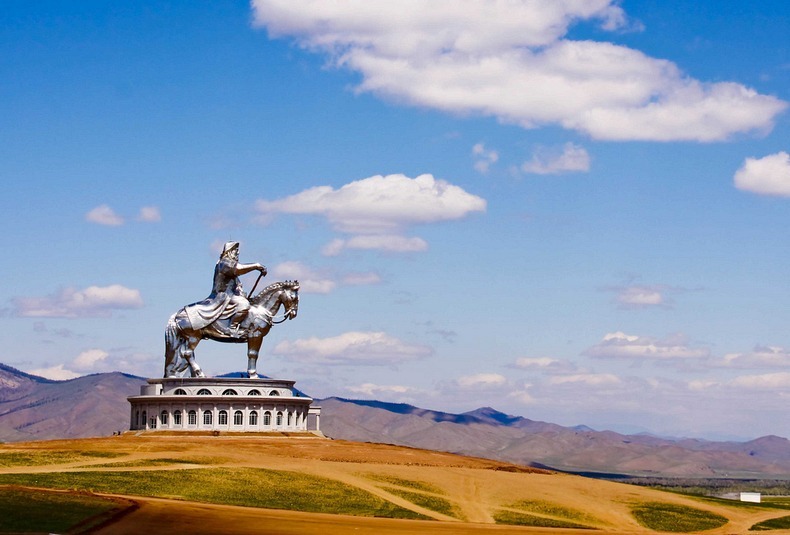 Day 6, Fly back to UB and Chinggis Khan equestrian statue. After arriving to Ulaanbaatar, we drive to Chinggis Khan equestrian statue at Tsonjin Boldog. Chinggis Khan equestrian statue is a 40-metre tall statue of Genghis Khan on horseback, on the bank of the Tuul river at Tsonjin Boldog,(54 km east of UB), where according to legend, he found a golden whip. The statue is symbolically pointed east towards his birthplace. By the evening drive back to Ulaanbaatar and dinner. End of the trip.
Include: Domestic flights, transportation within Mongolia, hotel in Ulaanbaatar and Ulgii city, all the overnight Gers and tents, three meals a day, English or Chinese speaking guide, cook, renting of riding horses or camels, support staff including drivers, all Border and National park permits. Possible to help with some visa problems.
Do not include: International transportation, travel insurance, visas, departure tax, alcoholic drinks, gratuities, items of a personal nature.